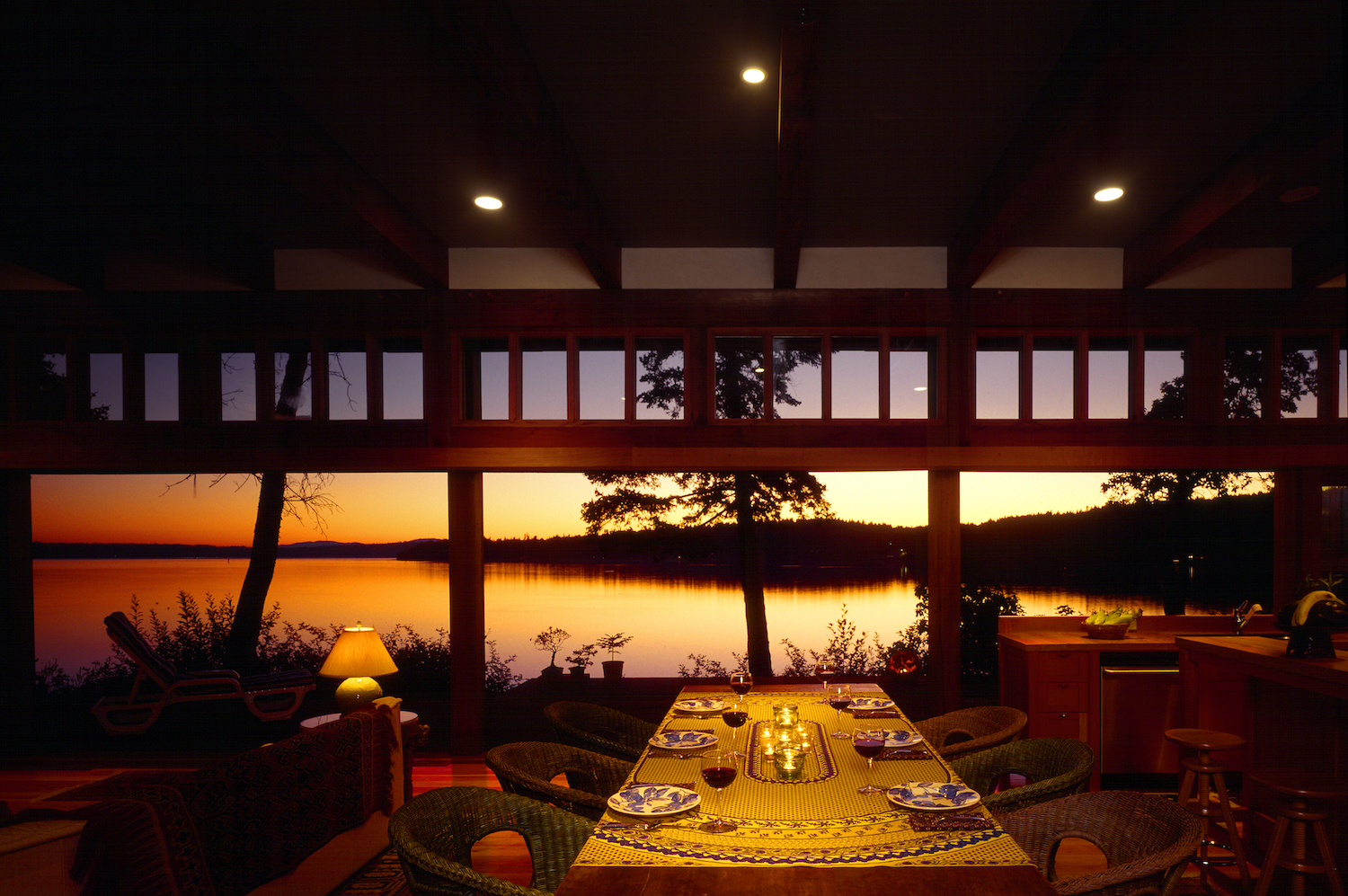 Overlooking Puget Sound on Agate Pass, new construction. Concept: to create a 'village' with a rural Japanese farm feeling, looking out from behind a long stucco wall and appearing as if multiple structures were added to a compound over time.
A natural result of this village architecture concept is the creation of a courtyard at the center of the building cluster which becomes the approach to the main entry. Recycled post and beam construction combined with conventional framing in secondary spaces.
The Berg family requested a 'movable wall' that could be fully opened to the Sound in good weather, and this was accomplished with nine 4′ x 7′ shoji-like exterior glass doors that slide open and stack upon themselves at either end of the 36 foot opening of the main living space on warm days.
Most material, with the exception of framing lumber, is recycled, old growth redwood salvaged and collected over many years by colleagues in Northern California. An excellent example of a large, traditional Rumford fireplace is at the end of the main living hall.