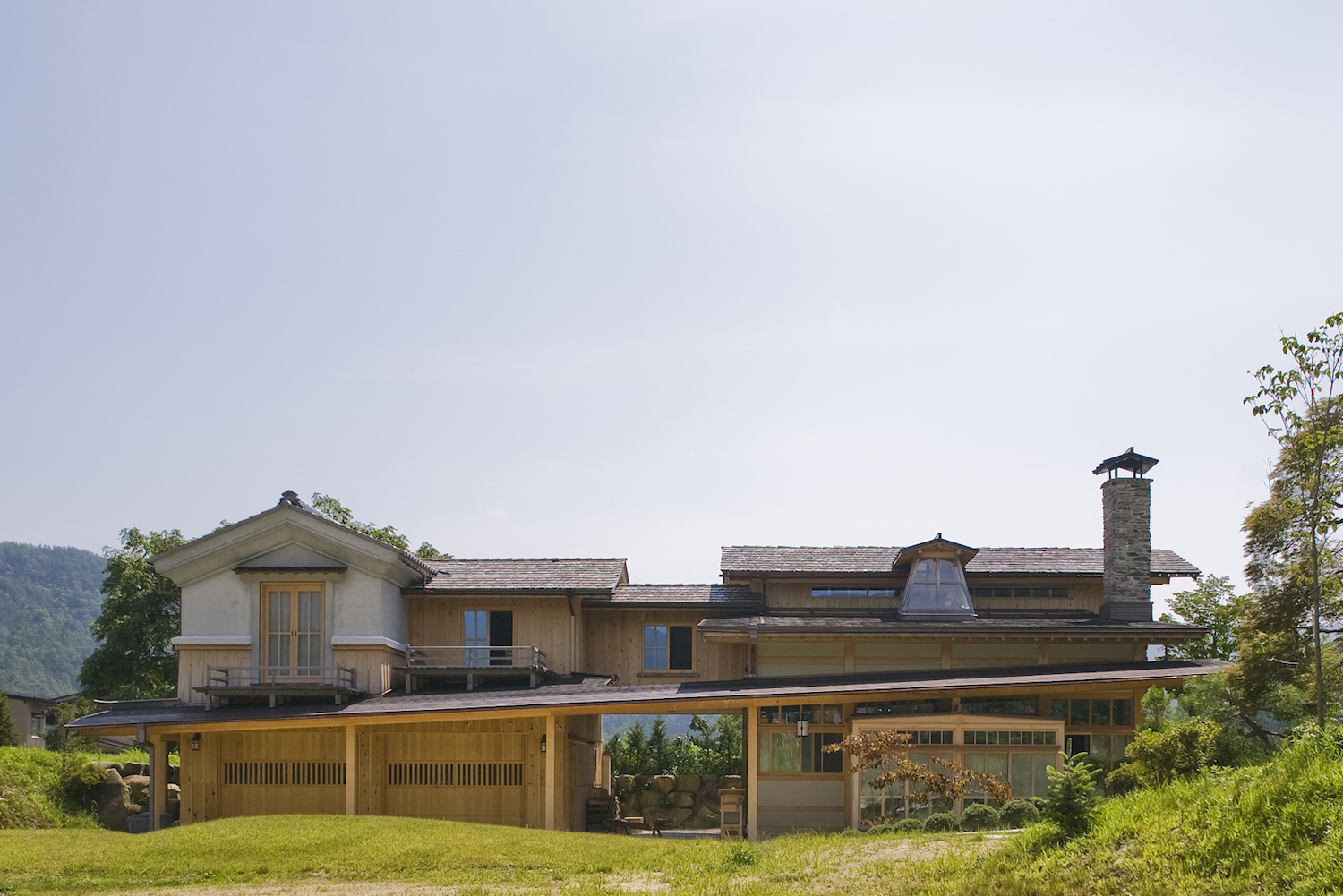 Located in the high mountain town of Takayama, this small home sits reflecting in the clear water of the surrounding rice fields in spring and surrounded by steep, wooded mountains. For this guest house we proposed to our clients a fusion of traditional handcrafted Japanese spaces with western-style elements to insure the happiness and comfort of all guests.
We designed a large traditional Japanese bath overlooking a private garden, with an adjacent six-mat tatami room, and including a living, dining and kitchen area, the entire main floor fits within a compact 24′ x 24′ footprint.  Our intent was to create a small, fully functional dwelling with a high degree of quality details. We refer to this concept as our "Posh Rabbit" house.  The main floor is a blend of refined Japanese bare finish post and beam architecture balanced with classic western-style paint-finish woodwork.
Other western style features include a stone Rumford fireplace and an open kitchen.  The upper floor, accessed by a tansu stairway located between the tatami room and living area, consists of a series of multipurpose spaces that continue uninterrupted over the 3 lower structures comprised of the guest house, breezeway and two-car garage. These six, second floor spaces, connected to their adjacent area in a linear fashion, allude to the traditional Japanese organization of open interior space traditionally divided by a removable series of shoji doors.
Kiyomi Residence
PROJECT:
DESIGNER:
LOCATION:
DATE: