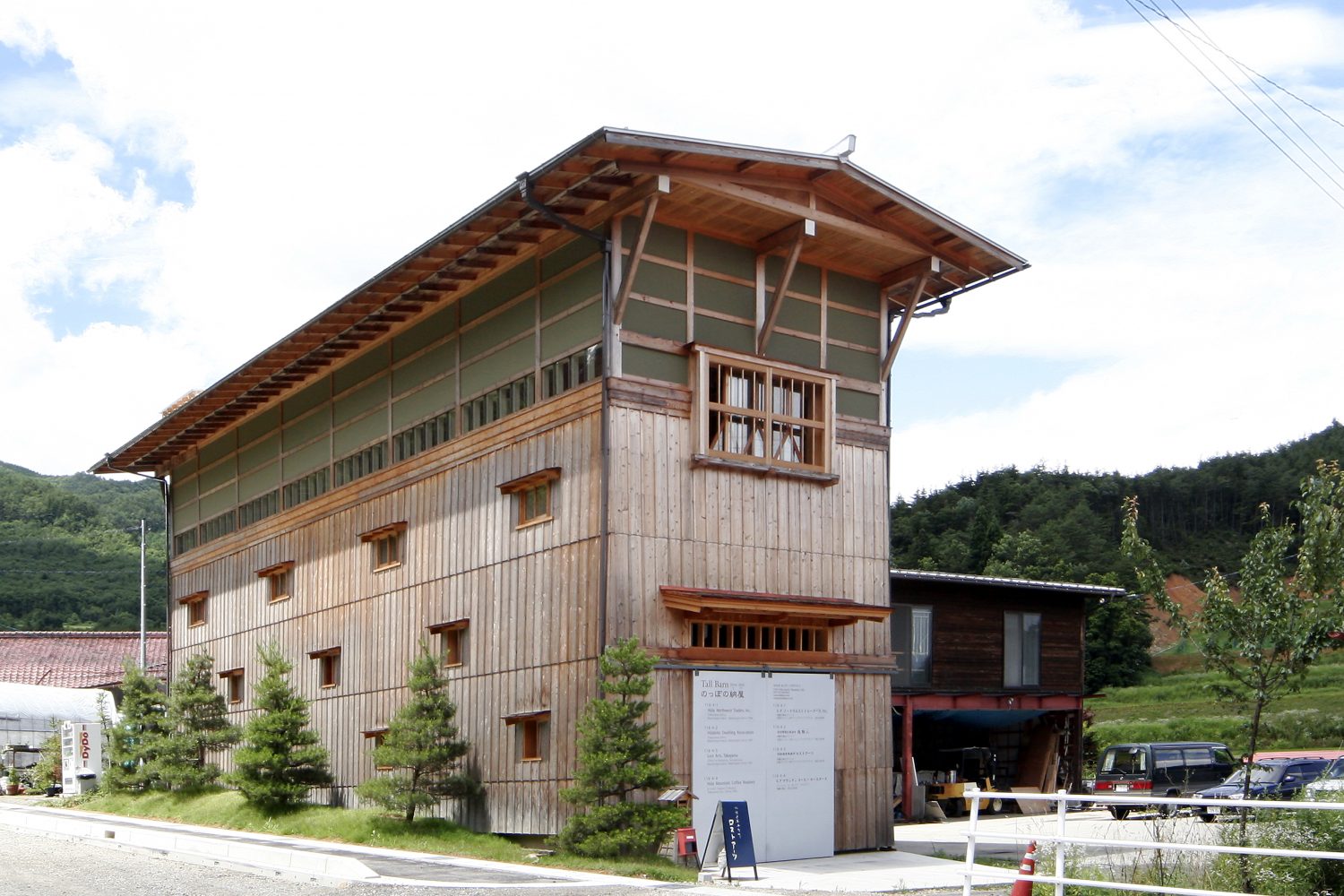 New construction, located in the Japanese Alps on Honshu Island. This tall, 4-story platform-framed structure houses the Lost Arts Japan office and provides workspace for architects, staff and contractors on the upper floor while providing storage for various building materials in the lower portion (plate height 16′).
Concept: Build a dynamic, multi-use office space inexpensively, by using standard framing materials and economical pre-manufactured roof trusses to create a simple form.
Exterior suggests classic Japanese rural outbuildings and this is, in part, achieved through an unconventional use of inexpensive cedar planks manufactured in Japan for use as a subflooring under tatami mats. The base of the structure is gently splayed and the long ribbon of windows in the office space above is positioned directly between the 16″ o.c. stud layout.
Upon entering the office space, visitors are greeted by a 12″ x 12″ x 20′ clear yellow cedar beam that forms the entry to a traditonal Japanese Irori room.