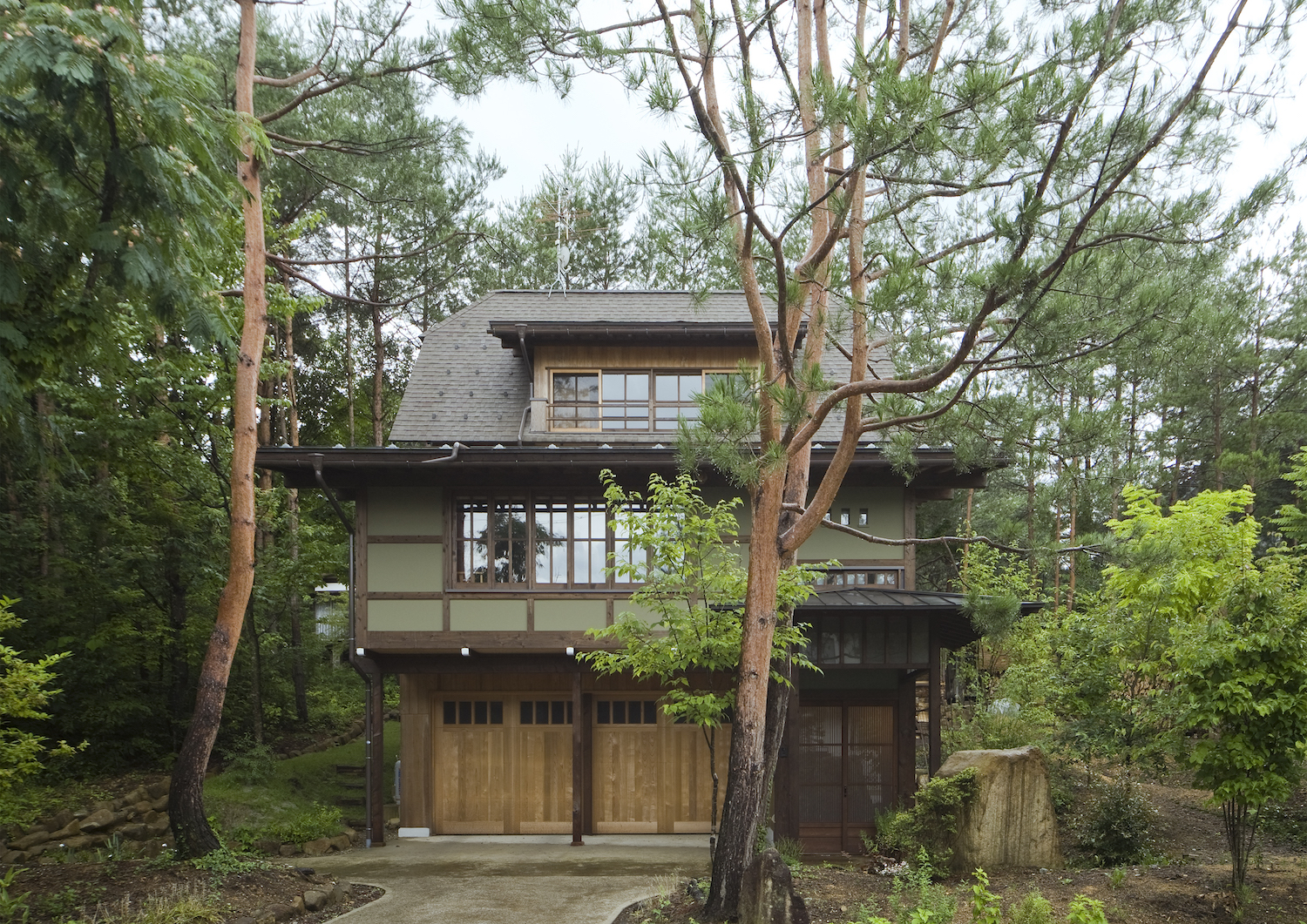 New Japanese residence on a wooded site with a view of the Japanese Alps.  Concept includes introduction of progressive land-use and building siting ideas not typical in Japanese construction practice, and for us, a very important and desirable trend to encourage in Japan today.
Lost Arts proposed that clients Toshiyuki and Keiko Matsubara maintain a natural buffer with existing trees between their lot and the the adjacent ones instead of building as large a footprint as possible on the site. At the same time, a step foundation was substituted for the typical but unnecessary Japanese practice of clearing and producing flat building sites regardless of the natural slope of the site.
The Matsubaras' desired a classic rural style with natural wood siding, but on a modest budget.  The house was constructed cost-effectively employing a mix of Japanese post and beam construction with western platform framing and a mix of traditional as well as modern structural components. Interior also reflects this blend of Japanese and Western design elements.