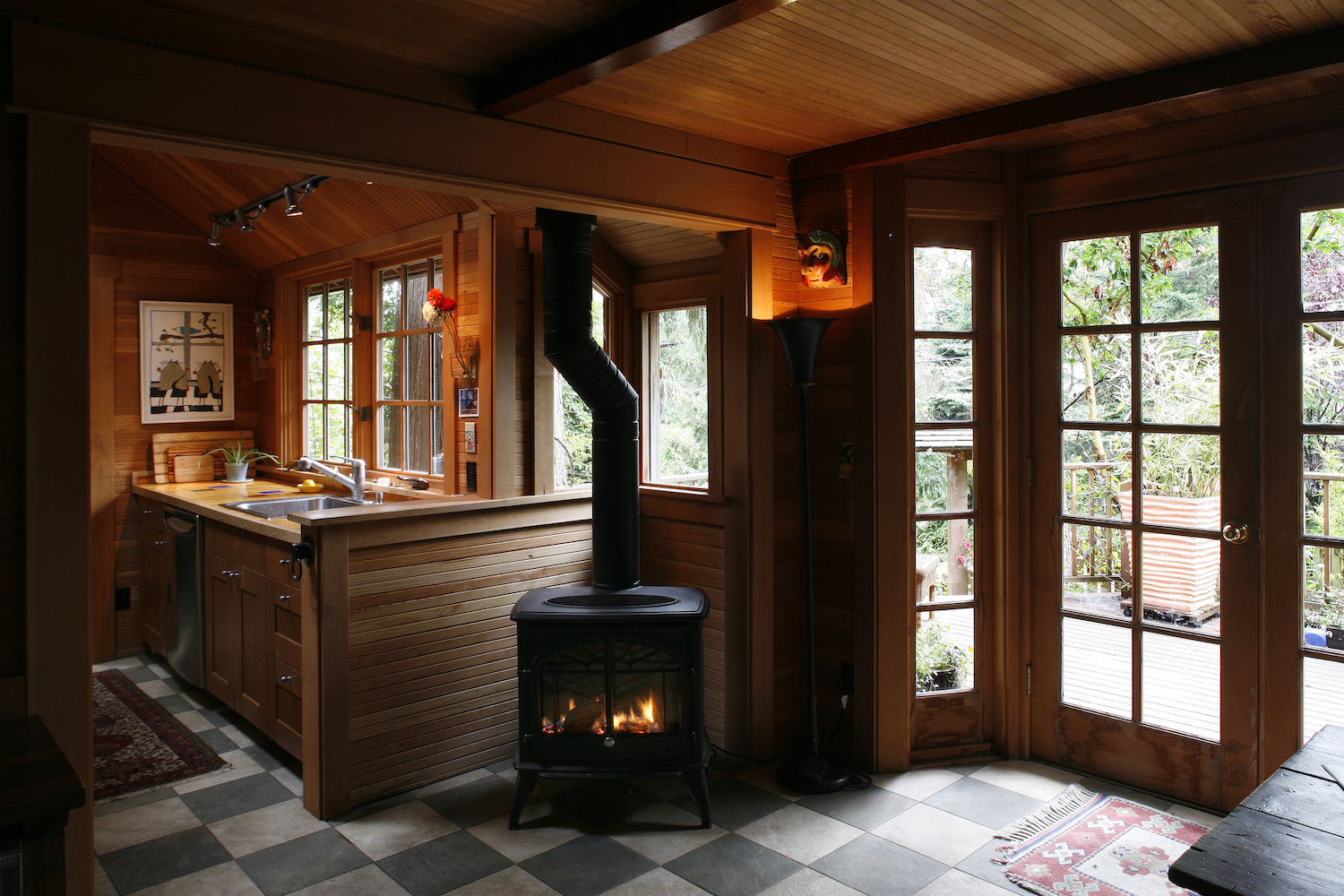 An 1907 Indianola cabin previously abandoned for 8 years and in disrepair.
Concept: Repair and modernize an old house while maintaining the feel of the old and classic Indianola summer cabins that are still numerous in this small beach community. We reinvented a falling-down porch as a new dining room and connected it to the original bead-boarded living room through a large cased opening. A new kitchen fits comfortably in its wood walled space, its scale kept appropriately small by hiding a large refrigerator and laundry area behind an adjacent wall.
Homeowner Julie Leavenworth felt strongly that the existing entry was too hidden and dark and that it would be more welcoming if relocated to the street side of the house. To implement her idea we called attention to the new entry by extending a deck across the front of the cabin and placing a traditional timber framed Japanese gate at its front corner to beckon visitors from the street and guide them to the front door.
Finely crafted and delicate fir railings enclose the deck, which also functions as additional living space in mild weather. An existing window removed from the lower floor was relocated to an upper floor bedroom to brighten a dark area and take advantage of a water view.